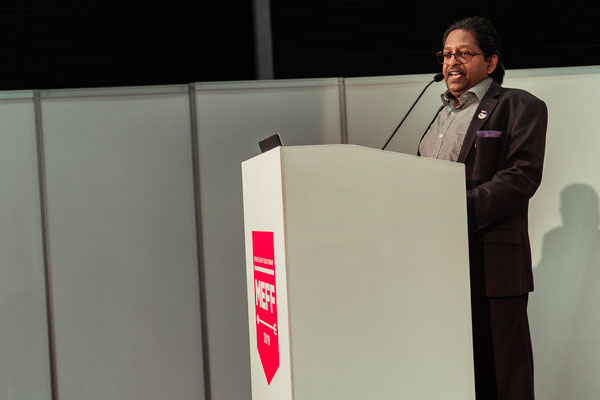 Prof Christopher Abraham, Professor and Head of Campus (Dubai), SP Jain School of Global Management, shared his insights on Design Thinking and Food Innovation at the Middle East Food Forum 2019.
The 4th edition of the event was held from April 27-29, 2019 at the Festival Arena Exhibition Centre, Dubai.
The Middle East Food Forum is the first-of-its-kind conference in the Middle East aimed at addressing the biggest challenges faced by both aspiring and established restaurant entrepreneurs.