Experience
SP Jain's faculty has a global reputation for leadership and innovation. Within their chosen industries, our faculty members have been integral to the evolution of business practices across the world. They have also excelled in academia – more than 74% of our core faculty members have advanced doctoral degrees. This combination of real-world experience and academic pursuit means our faculty is uniquely positioned to shape and nurture future business leaders.
Our faculty members remain active within their industries while they teach. This gives them a deep understanding of the ever-changing needs of the corporate world. As a result, SP Jain's faculty has designed forward-thinking curriculums and use the most effective teaching methods.


Diversity
SP Jain's faculty is culturally diverse, with members hailing from five continents. Our faculty members also have a wide range of research expertise, from design thinking and globalisation to digital decision-making and value creation. Their multinational experiences, cultural sensitivities and social presence help SP Jain create a learning environment that's friendly, supportive and conducive to growth



CJ Meadows
Chair, Future of Education Think Tank & Tinker Lab
Director, i2i – The Innovation & Insights Center
Head, Global MBA – Consulting Management
Our faculty produces high-quality research that informs business practices across the globe. Their expertise covers seven core subject areas:
Finance
Marketing
Innovation & Technology
Leadership & Strategy
Communications
Logistics & Supply Chain Management
E-Commerce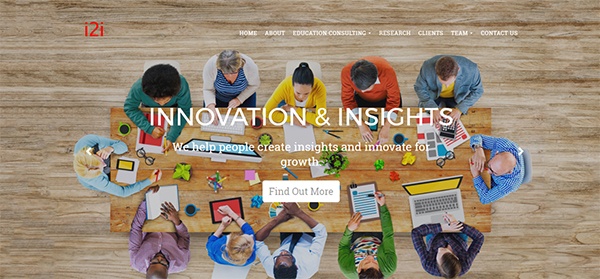 i2i Innovation & Insights Center
Launched in 2014, the Innovation & Insights Centre (i2i) is a hub for research, education and consulting in global innovation management. Led by Dr. CJ Meadows, i2i not only to advances the theory and practice of innovation, but does so in an innovative way. Visit http://www.innovationi2i.com/ for more information.
Design Thinking for Insight Innovation
The Centre's Design Thinking for Insight Innovation (DTII) program provides hands-on experience using Design Thinking – the concrete approach to innovation pioneered by IDEO. Participants learn how to break barriers in business growth by:
Redefining challenges and opportunities
Observing customers
Framing and generating ideas more effectively
Creating business experiments to test ideas and assumptions before spending big budgets on development