Our Bachelor of Business Administration (BBA) program crafts graduates with well-developed business insights, critical thinking, and decision-making skills. The program is made up of general business, specialist business, and liberal arts subjects. In addition to academic learning, the program emphasises the development of real-world business skills – giving students the confidence, knowledge, and expertise to excel in a global setting.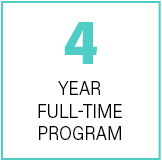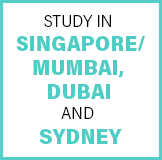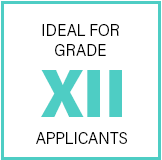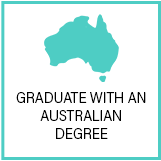 Understanding the global business environment is key to business success, and at SP Jain, students learn this by living and studying in a minimum of three international cities. So in addition to learning the various tools of business (like most university graduates), our students understand the global nature of business in the most compelling way – through actual exposure to diverse cultures, political beliefs, traditions and technological innovations.
In addition to living and studying in some of the world's top economic centres, our students participate in special global learning classes where business frameworks are studied and tested. They interact with local companies and conduct real-time application-based projects that help them really understand the interconnected nature of business, the influence and impact of culture on consumer preferences and business decisions, global collaboration and best practices, and the risks of stepping out of one's home country. In addition to the global knowledge gained, students learn to be adaptable, multicultural and globally relevant to companies of the 21st century.
In 2015, students from 30 different countries found their way to SP Jain's undergraduate programs – from Australia, Spain, India and Russia to Vietnam, Oman and the United States. Visualise the contribution this diversity makes to the learning process, the impact it has on your development as a sensitive, empathetic manager.
In the last five years of our short but
decorated
twelve-year history, we have been ranked by three of the world's top four business school rankings – Forbes, Financial Times and the Economist. In each of these rankings, we are the youngest school featured – an accomplishment we attribute to our unique and innovative model of business education.
Marketing
The specialisation in Marketing aims to prepare students for careers in marketing, providing them with hands-on experience in employing the most recent principles and practices in contemporary marketing. Students opting for this major learn about topics like global marketing, e-commerce, services marketing, brand management and buyer behaviour, all critical for effectively and efficiently marketing products and services.
Finance
The specialisation in Finance is designed to give a detailed understanding of the financial problems confronting a manager in a corporate setting, and provides you with the skills to develop financial solutions for governments, corporations and high net-worth individuals. The major covers highly innovative and up-to-the-minute topics like financial statement analysis, financial markets and institutions, international finance, investment analysis, trading and portfolio management, and financial and risk modelling.
Entrepreneurship
The specialisation in Entrepreneurship aims to foster a strong entrepreneurial mindset among students. Students who opt for this major will graduate with the skills and knowledge needed to create a business and to turn their creative ideas into new companies. The major covers topics such as foundations of entrepreneurship, commercialisation strategy, fund raising, entrepreneurial finance, deal structuring and social entrepreneurship.
Get an opportunity to experience SP Jain's latest innovation, the Engaged Learning Classroom (ELC), which focuses on developing your skills like problem-solving, communication, teamwork, critical thinking, creativity and business intelligence. The tablets in the classroom aim to increase the engagement between students and faculty. Our new app has exciting features which allow you to virtually raise a hand to ask questions, message the faculty, participate in polls and quizzes, benefit from advanced note-taking capabilities including recording, drawing and sharing of documents, and much more – all in real time!
How will you know if you have developed the skills that are needed to excel at work? Our learning analytics app will help you keep track of your performance every day and measure your progress. Exercise your brain, build your creative stamina and train yourself to think like a business leader by becoming a part of SP Jain's Classroom of the Future.
Program Structure & Curriculum
The academic track of the BBA program is made of a blend of core courses, majors, industry projects, internships and certificate programs. As a freshman at SP Jain, you will jump right into core courses that provide the foundation for more detailed and specialised learning in the second half of the program.

SP Jain's BBA allows you to major in Marketing, Finance or Entrepreneurship. Choosing the right area of concentration is very important as it helps you to fine-tune your learning, and target your skills and knowledge to specific careers in business. In addition to, and subject to obtaining prior permission from the academic leadership, you may opt to complete one, or more, minor(s) or a double major.

A unique feature of the program is requirement to undertake either an Action Learning or Entrepreneurship Project along with regular subjects. Student teams work with local companies to submit consultant level reports and analysis. This project is very important as it offers you the opportunity to add significant value to a company, gain first-hand exposure to businesses, and build important industry contacts.
In addition to this, students choose courses from a menu of certificate programs such as a foreign language, negotiation and mediation, and innovation, which are conducted during the academic year as well as through intense summer programs.
In the initial term of the program, students build on their experience and gain a solid foundation in business through core courses in general topics of management like Economics, Finance, Statistics and Marketing. These courses are common and are required for all students, irrespective of their areas of specialisation.

Recognising that business graduates must be able to pursue a variety of careers, the new BBA includes three cutting-edge majors in:
Finance

Marketing

Entrepreneurship
These majors expose you to a wide range of subjects that hone your critical and analytical skills, and prepare you to embark on careers as global business leaders. In addition to, and subject to obtaining prior permission from the academic leadership, you may opt to complete one, or more, minor(s) or a double major.

Choosing the right area of focus can influence one's career growth. Our wide range of electives have been designed keeping in mind the requirements of each focus area. Rich in content and quality, these cutting-edge electives are ideal for executives desirous of gaining an edge in today's competitive economy.
Employability & Global Careers
A unique feature of the BBA program is the Action Learning / Entrepreneurship Project. Students work closely with practicing managers of leading companies to complete projects that expose them first-hand to the local business environment.
This particular feature is designed to help students understand and experience corporate policies and regulations, enhance understanding of the challenges of working across cultures, and help them develop strategies to deal with work challenges.
More importantly, these projects enable students to use their business skills and knowledge in the real world, hone leadership skills, and develop strong professional networks for the future.
If living in three countries for undergraduate study isn't enough for you, you now have the opportunity to add a fourth location to your backpack of international experience. Our Study Abroad Program allows you to spend a semester with any of our partner universities in Austria, Canada, China, Croatia, France, Germany, Indonesia, Monaco, Netherlands, Sweden, Switzerland, Uruguay, Finland and Iceland.
All our partner schools have a business focus, like SP Jain, and conduct their classes in English. The Study Abroad Program is a wonderful way to learn about other cultures, gain a broader worldview and enrich your education. However, being selected to represent the School is a big honour and so, Study Abroad placements are very competitive.
Although internships are voluntary, BBA students are always encouraged to make good use of their summer break to gain real-time exposure to global businesses in Singapore, Dubai and Sydney. Internships present the opportunity to build a portfolio of international work experience, develop important professional attributes, put classroom learning to practice, and transform yourself into a global business leader.
As a BBA student at SP Jain, you will have exclusive opportunities to intern at some of the world's top companies. Apple, Forbes, Grant Thornton, Platinum Media, Accor Group, South Sydney Business Chamber, Unilever, Johnson & Johnson, American Express, Ernst & Young and KPMG are just a few of the firms that have hosted our undergraduate students for internships.
UPDATES FROM GRADUATING CLASSES OF BATCH 2014 & 2015 ARE PROVIDED BELOW:
A majority of students from the graduating classes of 2014 and 2015 secured full-time placements within 3 months of graduating from the program
Other placement locations include Singapore, Dubai, India, Vietnam, Brazil, Germany, Japan, Argentina and the United States
Top recruiters this season include companies like JP Morgan, Heinz, Ogilvy, Citibank, KPMG, Aon Insurance, Bloomberg, McKinsey Solution, BHP Billiton and Samsung
Australia emerged as the 'choice location' for BBA graduates – over 39 percent of the class have kick-started their dream career in Australia


Average faculty-student ratio: 19.37
Please note that this figure is drawn from the annual information provided to TEQSA on full-time and part-time student and teaching staff.
IMPORTANT DATES
Admissions are now open to our September 2019 intake.