SP Jain congratulates Shivangi Agarwal (MGB – Jan'16), who, under the mentorship of Dr Nawazish Mirza, has published her peer reviewed article in "Review of Innovation and Competitiveness Volume 3, Issue 1, 2017".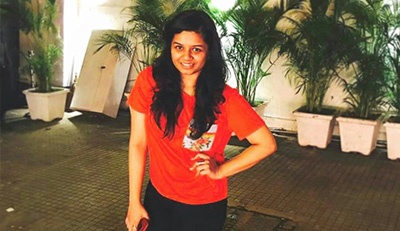 "It was quite a challenging experience to write the paper. The pool of information available is tremendous – but choosing, streamlining and planning the flow of information, as well as articulating the content is what takes a lot of brainstorming. It took roughly three months to finalise the paper with a lot of reviews, feedbacks and a constant alignment to the scope of the paper. Accessibility to Thomson Reuters database was something which came in handy for me during this time. The results, however, were worth the efforts. I could draw out conclusions that were in alignment with the current market scenario. I am sure, going through this paper would be a great guide for people looking to make investments in mutual funds in India", shares Shivangi while talking about her experience.
Currently working with UBS India as a Business Analyst in their Analytics Services division since January 2017, Shivangi has also worked with KPMG India for 5 months in their risk consulting division. She holds a Master in Global Business in Finance from S P Jain School of Global Management with a Gold medal in Finance (Dean's list MGB Jan 2016 batch).
The article titled "A STUDY ON THE RISK-ADJUSTED PERFORMANCE OF MUTUAL FUNDS INDUSTRY IN INDIA" is accessible here: http://hrcak.srce.hr/181103