On 19 September 2017, SP Jain's Marketing students had the exciting opportunity to get some insights on the trends from the Australia Marketing landscape from Cathie McGinn. Cathie is a British immigrant who has been working in marketing and communications in Australia for over a decade.
Cathie currently works at Australia's only not-for-profit marketing consultancy, ABC&S. She has a wealth of experience in marketing and brand communications, with a skill set which combines strategy, user experience and data-driven insight. Aided by a stint as a journalist, her expertise is in helping businesses tell engaging stories, writing compelling copy and creating content that converts.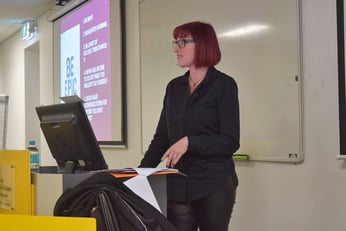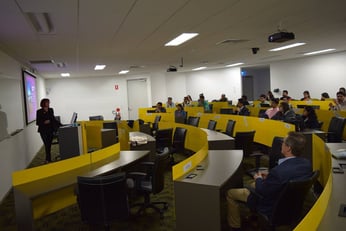 She has worked with global and Australian blue chip and SME clients in finance, tech, healthcare and NFP sectors, and is passionate about finding creative, innovative and effective ways for companies to connect with their customers. Some of the work she's particularly proud of has been for clients including RAFBF, AGNSW, ACM, AMEX, Red Cross, Philips, Twitter, and a host of government agencies.
Cathie, former creative director at Mumbrella (mumbrella.com.au), also provided the students with a unique insight into the Australian media and marketing world, and gave some strong insights into the Australian industry, and what it has to learn from – and to teach – other markets.