At SP Jain, our goal is to create numerous opportunities for students to accelerate and transform their careers. On 20th January 2018, the EMBA team invited Mr. Ghanshyam Ahuja, a serial entrepreneur, an Angel Investor & Managing Partner at Thinkuvate Pte Ltd for a sharing session with our EMBA students and alumni.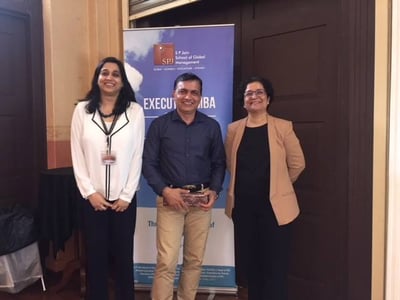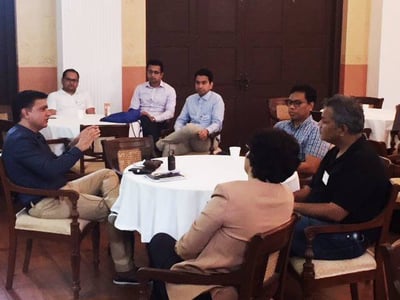 The interactive session talked about how one could nurture an innovative idea that could make a difference to the business or community. Mr. Ahuja also shared what an executive should do to transition into a budding entrepreneur.
"Keep innovating, don't be afraid to try something new. Have the courage to accept the mistakes and learn from them," he shared with the attendees.