Undergraduate students of SP Jain Dubai were invited to the Consulate of India in Dubai on 16th February to share their insights and feedback about their experiences as Indian students in the UAE.
Students met with Sri Vipul, Consul General of India in Dubai. Indian diplomat Vipul, who has taken office in 2017, has previously worked as a joint secretary at the office of India's External Affairs Minister Sushma Swaraj for the past three years. He had earlier served at India's diplomatic missions in Cairo, Colombo, and Geneva. In his diplomatic career, he has worked in diverse departments including political and commercial relations, development, disarmament, international security and media.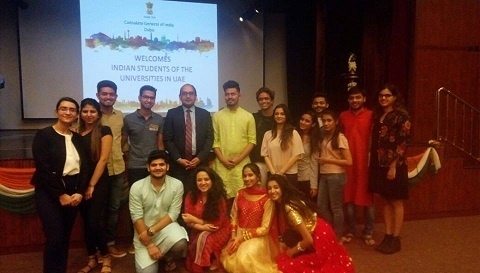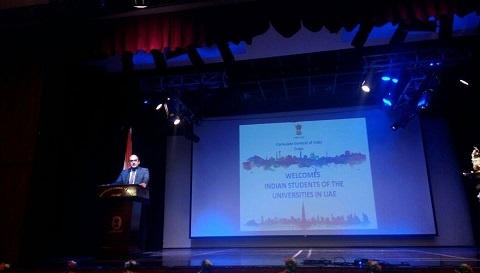 Interacting with other Indian students in the UAE, the Consulate representatives shared important information and varying scholarship schemes relevant to the youth NRI community. Students also proposed and discussed how life in the UAE is, ideas to facilitate and leverage better job and internship opportunities for the youth in and outside UAE in the public and private sectors, entrepreneurship portals, housing and visa concerns, as well as ideas for youth engagement regionally and internationally.
The program was followed by a cultural song and dance showcase by the SP Jain Dubai students.