SP Jain School of Global Management hosted the Singapore Novice British Parliamentary debate competition at its Singapore campus on 27th October and 28th October 2018. A total of 40 teams from 17 schools and colleges participated in the event, including our very own SP Jain students:
• Akhilesh Bacchoo
• Allan Manzi
• Daniel Frank
• Raghav Bansal
• Rahul Mehta
• Sara Garzaro
• Sarthak Monga
• Vanshika Godha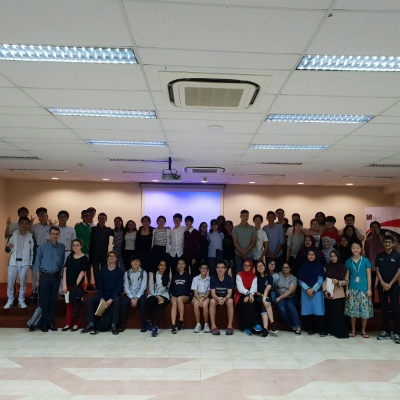 Students from SP Jain and other tertiary institutions at the
Singapore Novice British Parliamentary Debate Competition in Singapore
Organised by SP Jain's Global Learning team, the two-day debate competition welcomed local universities and tertiary institutions including those from Malaysia and Hong Kong:
• Hwa Chong Institution
• Hwa Chong Institution (High School Section)
• Islamic Science University of Malaysia
• Kelly Yang Project, Hong Kong
• Nanyang Technological University (NTU)
• National Junior College
• National University of Singapore
• Pioneer Junior College
• Singapore Institute of Management
• Singapore Polytechnic
• SP Jain School of Global Management
• St Joseph's Institution
• St. Joseph's Institution International
• Temasek Polytechnic
• United World College of SEA
• Victoria Junior College
• Victoria School
While Temasek Polytechnic took home the big win, our students had a great experience participating in the competition.
Speaking about the event, Sara Cifuentes, BBA September 2018 student of SP Jain, said, "It was a fun learning activity as I enjoyed the whole process of debating and had the opportunity to learn from participating and observing other skilled speakers."
To see more photos of the debate competition, please click here.