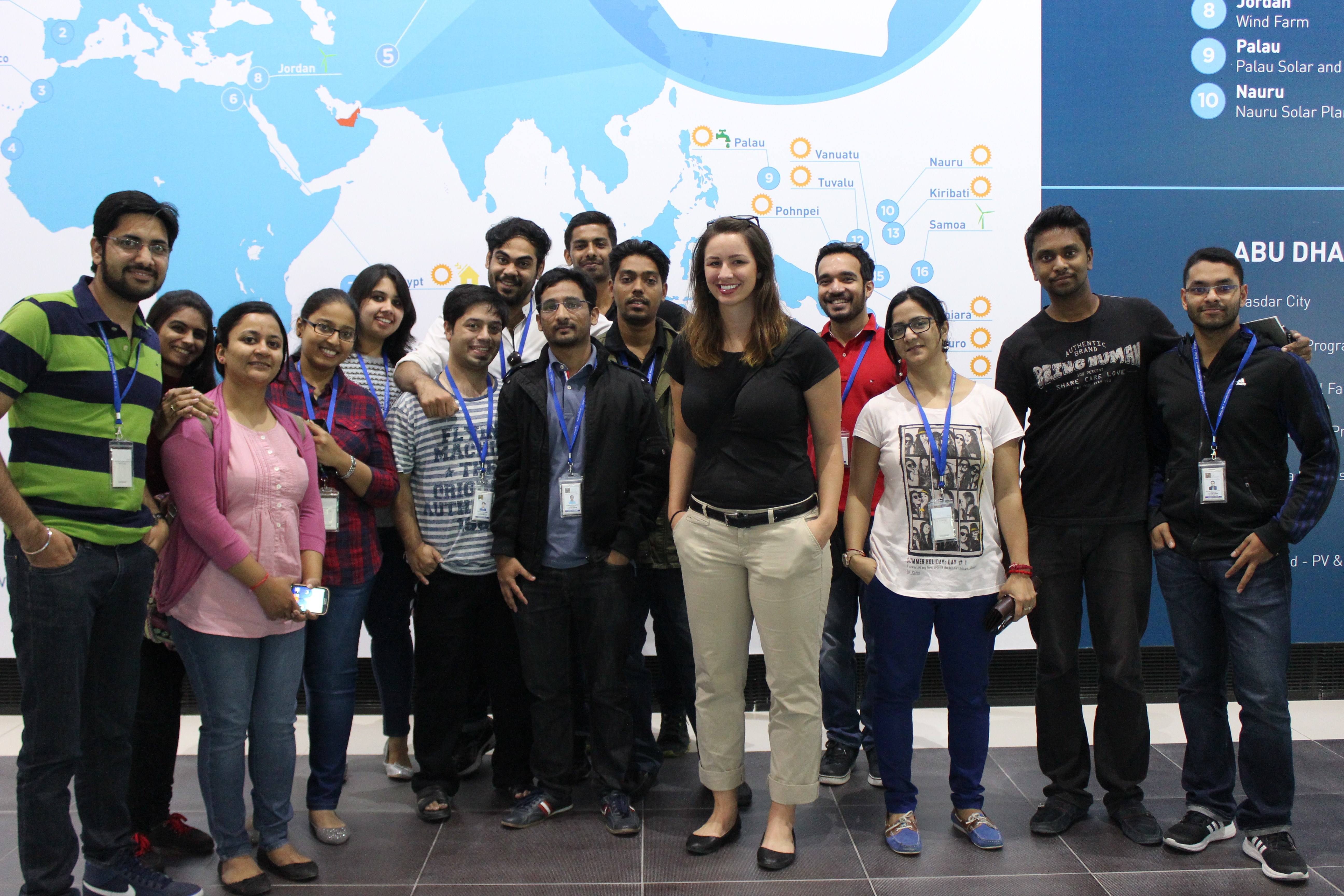 12-13 January 2016
The postgrad students were very excited and pumped with enthusiasm to visit the Masdar City in Abu Dhabi. Masdar City is a sustainable city located in Abu Dhabi which is known for its green buildings and for following highly efficient environmental standards which also houses the International Renewable Energy Agency (IRENA) Headquarters. The cohort began their trip on a pleasant rainy afternoon. After an hour and a half ride, the students reached the city of Abu Dhabi.
The students reached Masdar City on a chilly and gusty afternoon. The innovative and extraordinary structure of buildings awestruck the cohort and young business leaders could be seen trying to capture these moments by taking selfies. After a warm welcome from the representatives of the Masdar city, the cohort was taken through the timeline of the city and was explained about the chain of events that followed in establishing the Masdar City. The students also got a chance to use the digital artist platform where they got their creative juices flowing.
After a brief insight about the past, the cohort was taken for a tour around the Masdar city. They had a walk around all major buildings and the wind tower. Thorough explanation by the representatives during the walk ensured that the students were able to grasp the important and unique concepts employed in building each of these structures. After a tour around the entire block of Masdar city there was an interactive question and answer session between the students and the representatives of the Masdar City.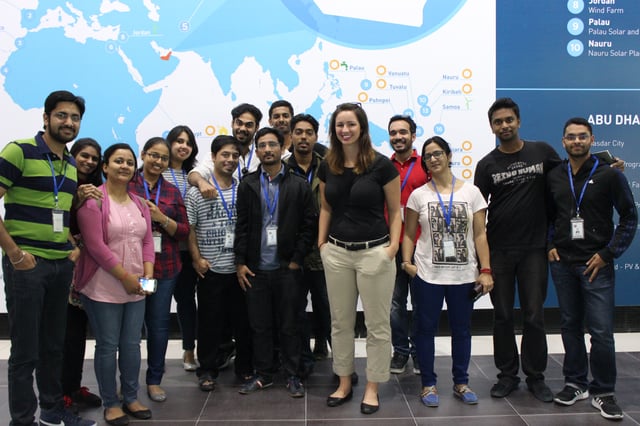 Wrapping up the visit, the students got a unique opportunity to experience the Personal Rapid Transit (PRT) system of Masdar City, which consists of futuristic automated driverless cars. The students were delighted by this ride and had a feeling of "Welcome to the Future" era.

The cohort was able to reflect the roots of Arabic tradition of sustainability which comprises of the elements of environmental sustainability, social sustainability and cultural sustainability. This trip showcased the initiatives taken by leaders to apply the concept of sustainability in real life. Furthermore from a business perspective they were able to gain an understanding of the unique business model of Masdar city, where they created a demand for specific materials in market.

Students Say:

"This trip gave us a glimpse into the bright future of sustainable energy and how technology plays a very important role in it"

"I liked the way they set up measuring devices to track the consumption of resources by residents"