On 28th June 2018, SP Jain's Singapore Campus organised its very first 'Human Library' with 12 inspiring guests, also known as 'Human Books'.
The "Human Books" were
Andrew Koay, Vice President at SGX
Haseena Sham, PCC, Executive Director at Pyller Training and & Development Pte Ltd
Himanshu Arora, General Manager - SEAA & MEIOA at Zespri International
Jaz Athenia Chua, Senior Director, Strategy & Operations, Marketing JAPAC at Oracle
Jean Paul, eg+ worldwide at Regional Business Director (Asia Pacific)
Kanika Agarwal, Digital Passion Peers at Founder & CEO
Linda Gan, Human Resource Manager at Heinemann Asia Pacific Pte Ltd
Lewis Ng, Chief Business Officer at PropertyGuru Group
Raunak Mehta, Publicis Groupe at Head of E-commerce, APAC
Senthurini Jeyaraj, VP, Partnerships (L&D, Group Human Resources) at OCBC Bank
Shalini Bhateja, Director Talent & Development, APAC at The Coca-Cola Company
Vikas Verma, Asia Director - Talent & Performance Consulting at Aon Hewitt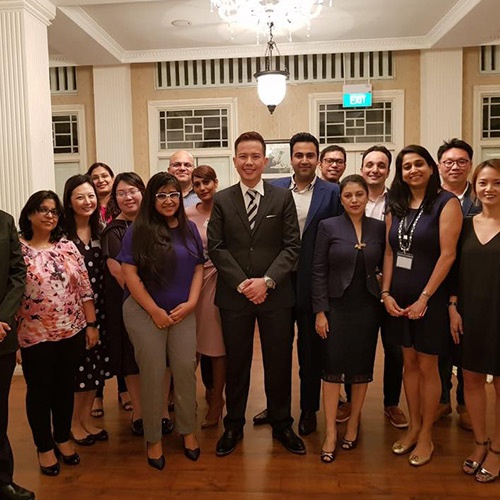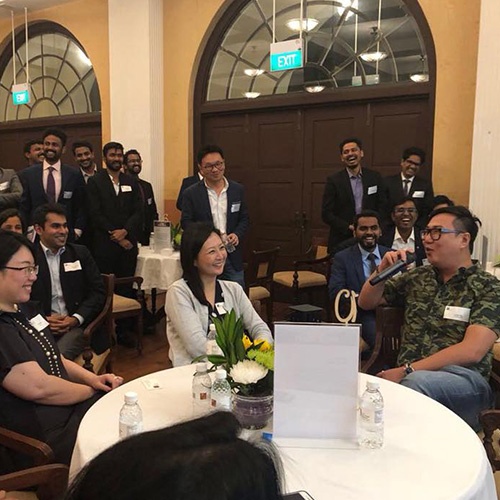 The 'Human Library' event was organised by the SP Jain Corporate Relations team and ideated from the concept of a library, where the 'Human Books' share their knowledge with the 'readers' - in this case, our students.
The students were given five minutes to ask the 'Human Books' any questions. Many students commented that the time crunch helped them become more focused in their thought process, asking questions that could be most beneficial to them.