On 30th October 2018, students and faculty of SP Jain School of Global Management, Dubai Campus, hosted a business exchange series – Let's Talk Business – an initiative to create a platform to discuss how business is practised and to be able to create a stimulating conversation among the student body to generate global awareness, interactions and inclusion.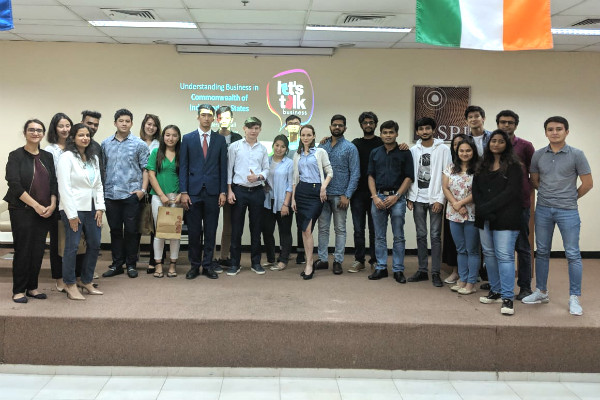 "The world is getting increasingly smaller. It is imperative that our students understand different ways, types of business etiquette and adapt a global mindset. Adding on to our classroom learning, student-led initiatives such as 'Let's Talk Business' is a great way to create that sharing and strike that learning through peer to peer conversations," said Alison D'cruz, Senior Manager Student Experience, SP Jain.
For the first series, students and faculty from the Commonwealth of Independent States (CIS), primarily from Kazakhstan, Kyrgyzstan, Uzbekistan and Russia, shared economic, legal, political and cultural aspects of doing business in respective countries.
CIS countries, also sometimes called the Russian Commonwealth in order to distinguish it from the Commonwealth of Nations, is a regional intergovernmental organisation of 10 post-Soviet republics in Eurasia formed following the dissolution of the Soviet Union.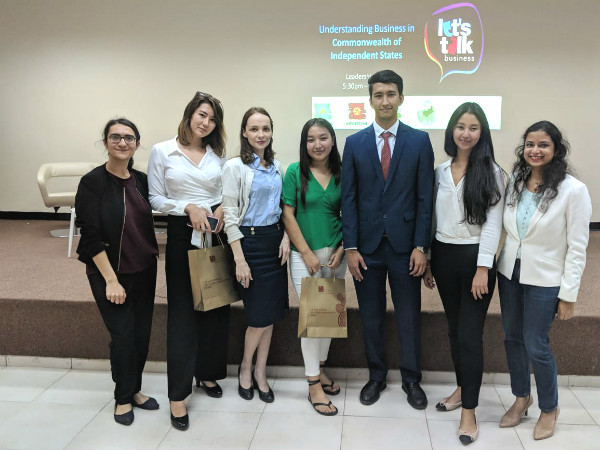 The event kickstarted with an open conversation with Dr. Gulnara Karimova, Assistant Professor - SP Jain School of Global Management, on Islamic Marketing and she shared her experiences in Iran, Morocco and Kazakhstan.
This was followed by an engaging panel discussion with students Khassanova Gulzhanat (MGB Sep'2018), Aruzhan Zhangabayeva (BBA 2017), Ulugbek Polatov (BBA 2017), Ziiada Asanova (BBA 2017) and Dina Kruglyakova who represented the countries Kazakhstan, Kyrgyzstan, Uzbekistan and Russia while sharing insights on how business is done in their countries and how CIS has its origins in the Soviet Union (USSR).
Aruzhan Zhangabayeva, who was part of the panel as well as the Global Learning Committee, said that students discussed norms and rules of business, business etiquette, briefly talked about industries that will be booming in the future and answered questions from their peers who served as an audience. Students also drew parallels on how business is conducted between India, Mauritius, UAE and CIA countries.
"It was a very fun and insightful discussion for we were able to learn from our peers who are from CIS countries. We were able to learn about history, culture, political scenarios, business opportunities, tax system, trade relations and even lucrative investment projects through a millennial perspective," said Dan Ng, BBA 2017 student from Malaysia.