On 16th May 2018, SP Jain's Dubai campus launched the first phase of its Counsellors Workshop Series, hosting over 15 schools from across the UAE. Introducing the concept to show appreciation and support school advisors, equip them with modern tools to face today's challenges and create a community of educators that can work together for the betterment of our society, the School intends for this to be the first of the many series to come.
"I strongly believe that we can succeed far more than our expectations and abilities if we unite," said Sarah El Gohary (Director - Student Recruitment and Outreach, SP Jain Dubai). "We can make things happen if we work individually, that's true. But can you imagine what we can achieve if we create a power group? There will be no limits to what we can accomplish." A panel discussion under the title "Counselling in a Disruptive Age" included counsellors Bijal Oza (SP Jain), Anna Howell (Al Dar Academies) Mansoor Ali Shah (American International School) and Reham Saiid (Senior Global).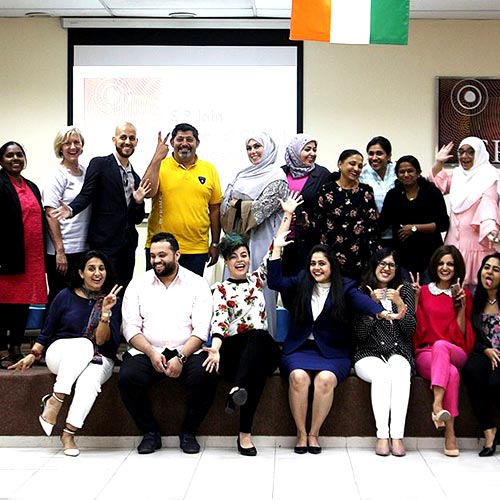 The evening ended with a workshop for counsellors titled "Mindfulness for Effective Counselling" conducted by Bijal Oza (Director - Counselling & Coaching Center, SP Jain Global).