SP Jain's BBA Students recently undertook a cliff top coastal walk in Sydney as a part of their Global Learning Experience. The Bondi to Coogee walk extends for six km in Sydney's eastern suburbs, featuring stunning views, beaches, parks, cliffs, bays, and rock pools.
The walk began at Sydney's iconic Bondi Icebergs swimming club and restaurant, a pool connected to the shore overlooking a beautiful Aussie sunset. A paved path took the students round the headland to Tamarama where they marvelled at 2000-year-old traditional Aboriginal rock carvings at Mark's Park.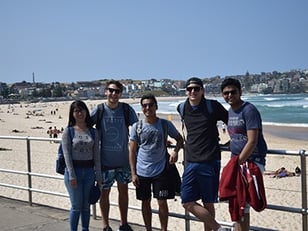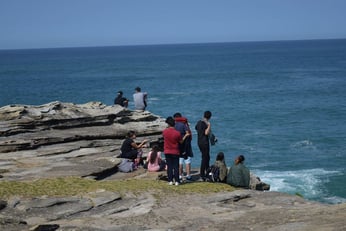 On the way to Coogee, the BBA Jags got many opportunities to indulge coffee breaks with some of the best views in Sydney. This panoramic spot offers fascinating insight into Australia's heritage and includes many prominent Australians, including celebrated poet Henry Lawson.
Near the last headland, lies Coogee. This beach is a perennial favourite with families and tourists. The Jags enjoyed natural rock pools, a dip in the ocean and pavilions for a well-deserved barbecue.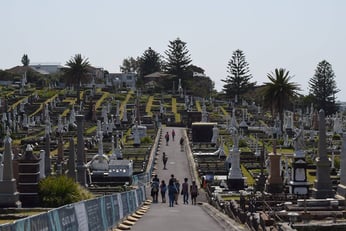 "The Bondi to Coogee walk was a great activity. The walk wasn't as interesting in the beginning, but then we came across stunning views, beaches, parks, cliffs, bays and rock pools. After the walk, I went straight for a swim at the beach. This was my first swim in Australia and was totally worth it! " - Pol Arnella, Student, BBA Intake of 2015