The Nanyang MBA Olympics, hosted by Nanyang Business School is a volunteer interscholastic one-day sporting event that gathers the top MBA schools of Singapore (Nanyang Technological University (NTU), National University of Singapore (NUS), INSEAD, Singapore Management University (SMU), ESSEC, S P Jain School of Global Management) in a friendly sports competition on 5th February, 2017.
The purpose of the event is to raise awareness for a noble cause amongst future business leaders. This event is partnered with Special Olympics Singapore, a hub of training and sports activities for children and adults with intellectual disabilities. The theme of the MBA Olympics- 'Nurturing communities for a better future' is to focus not only on encouraging healthy and fun competition through various sports events but also to support Special Olympics Singapore in a special cause.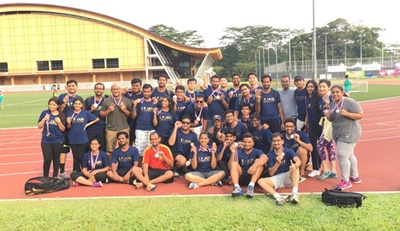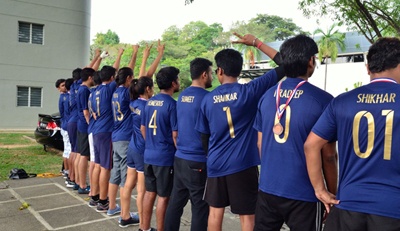 Where People From Around the World Meet:
This year, the 7th MBA Olympics was conducted on 5th February 2017 by NTU at their home ground. The event provided a cross-cultural experience for all, especially students of SP Jain School of Global Management as they got to meet people from various parts of South East Asia, USA, Europe and South America. Everyone came together for a healthy sports competition. There were four indoor events and one outdoor event apart from two track events. The sports categories were:
Basketball
Volleyball
Football
Badminton
Table tennis
SP Jain sent two teams out for Football, Badminton and Table tennis. Each sports category, except football comprised of a mixed team (both men and women).
The event kick-started with the inauguration ceremony and proceeded to the first competitive tournament- Basketball. SP Jain school of Global management played against SMU, winning the first set. However, they lost the consecutive one giving an advantage to their opponents. The second game was against NTU and it was a close game. SP Jain won the Bronze medal in the event.
Volleyball and badminton games started simultaneously where SP Jain defeated ESSEC in Badminton and went on to clinch the Bronze medal. The Bronze was won after winning a close game of volleyball against SMU.
Tired after five matches and defeating the home team twice, SP Jain reached the finals in football and won a Silver medal for the School. Whilst the table tennis team brought home silver and bronze, the track and field team was equally good, bringing home a bronze for the 4x100m relay.
Our whole team of talented sportsmen and women fought it out the entire day and grabbed a medal in every category of sports uplifting the competitive spirit of SP Jain. Competitions were filled with healthy aggression, sportsmanship, commitment and a zeal to win together as a team.
Non-participants gathered in large numbers to show support for their teams on a hot Sunday afternoon and cheered their schoolmates in a proud moment. The whole school was cheering and praising for the winners while they were receiving the medals.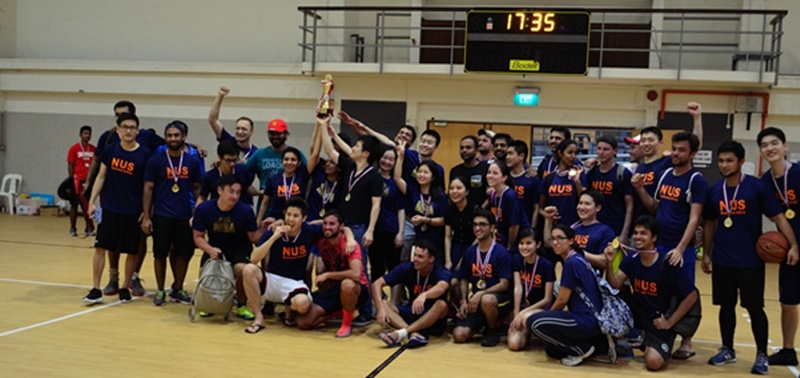 Final Thoughts – Unity, Integrity and Fun
When there are wins, there will always be losses. Despite all odds, both parties were able to shake hands for a game well played.
For many, it was the first time they were representing their institution in a huge forefront for sports, and to them, this was truly a feather on the cap moment. Unity, integrity and the idea of having fun irrespective of winning or losing was the key element of success for the students of SP Jain Global.
"The joy of winning two medal was a feeling that cannot be deciphered by mere words." said an MGB student, when asked about her overall experience.