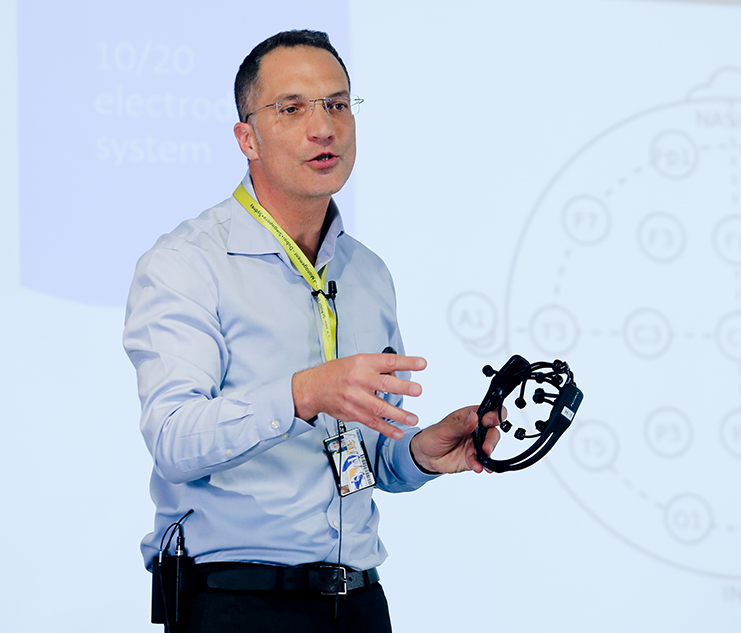 Dr Nicolas Hamelin, Director – Neuroscience Lab and Associate Professor – Marketing, SP Jain, discusses the impact of emotion on decision-making
Dr Nicolas Hamelin, Director – Neuroscience Lab and Associate Professor – Marketing, SP Jain, discusses the impact of emotion on decision-making
SP Jain School of Global Management organised an exclusive session on 'Quantifying Leadership Skills through Brain Research and Psychology' by Dr Nicolas Hamelin, Director – Neuroscience Lab and Associate Professor – Marketing, SP Jain, at the Mumbai campus on November 15, 2019.
Dr Hamelin, who has been granted an Australian Innovation Patent for inventing a system for leadership skills measurement, spoke extensively on how neuroscience can significantly add to our understanding of leadership and its development, and why leaders think and act the way they do.
The event was attended by senior leaders and business executives from companies like Asian Paints, Capgemini, DCW Limited, Dr Batra Healthcare, HDFC, Hiranandani Developers, Moet Hennessy India, Persistent, Shipping Corporation of India and Tribhovandas Bhimji Zaveri. They got the opportunity to connect with experts from diverse sectors such as Banking, Chemicals, Consumer Goods, Healthcare, IT, Real Estate, Shipbuilding and Wine & Spirits and grow their professional network.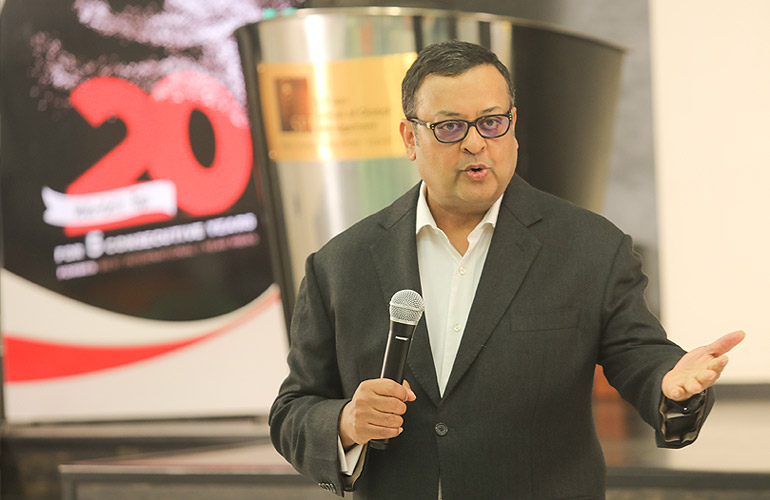 Nitish Jain, President, SP Jain, kick-starts the event with a welcome address
The event began with a welcome address by Nitish Jain, President, SP Jain, followed by a session on creativity by Prof Christopher Abraham, Professor and Head of Campus (Dubai), SP Jain. Prof Abraham conducted the interactive session using our new Engaged Learning Online (ELO) technology that offers an immersive classroom-like experience virtually. Our guests got an exclusive preview of how participants from around the world logged in to ELO, got involved in different activities like polls, quizzes and breakout sessions, and shared ideas – all in real-time and without any loss of engagement.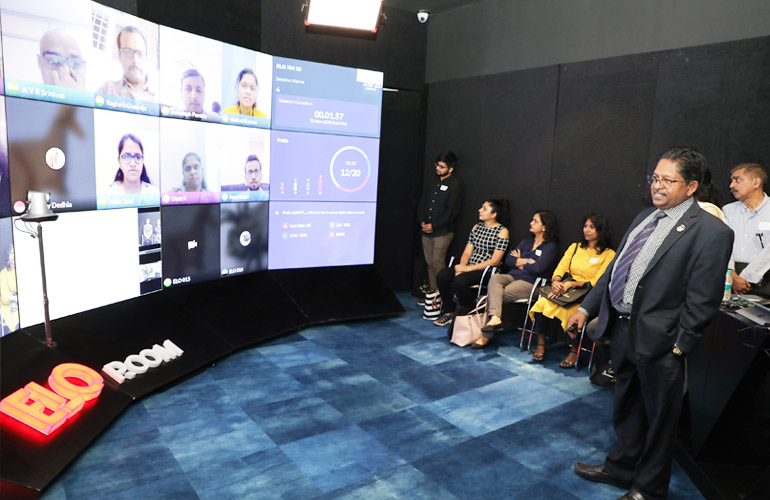 Our guests get an exclusive preview of a session being conducted by Prof Christopher Abraham, Professor and Head of Campus (Dubai), SP Jain, using our new Engaged Learning Online (ELO) technology
Knowledge sharing continued as Dr Hamelin offered insights into:
Neuroscience, the new frontier in marketing research
How brain function affects leadership behaviour
The impact of emotion on decision-making
How neuroscience can influence recruitment, training and evaluation of leaders in an organisation
Talking about the connection between emotion and leadership, Dr Hamelin said, "Great leaders are great decision-makers. Great leaders understand how to balance emotion with reason and make decisions that positively impact themselves, their employees, their customers and stakeholders, and their organisations."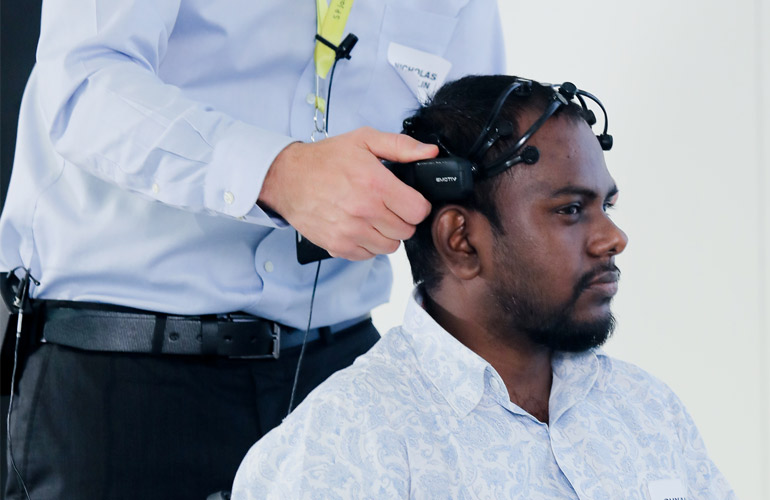 A volunteer from the audience participates in the demonstration of the iMotions biometric platform
He then presented a demonstration of the iMotions biometric platform as a tool to measure and predict leadership skills. Using advanced techniques, he showcased how leadership skills can be assessed by measuring the autonomic body reactions involved in the process of intuition and emotional intelligence.
Dr Hamelin concluded his engaging session with a round of Q&A to help the audience get their queries resolved and dive deeper into their specific areas of interest.
Speaking about the industry-academia collaboration, VK Menon, CEO and Head of Campus (Mumbai), SP Jain, said, "Our faculty are deeply involved in research, especially in the leading-edge technologies and management concepts. Through a series of thought-leadership sessions, we would like to bring all these latest concepts and constructs to the industry. And, if possible, assist the industry in implementing these concepts into their operations."
"One such concept that's gaining speed is the application of neuroscience in understanding consumer behaviour and utilising neuroscience to figure out the right-fit candidates for a particular job and to see what leadership traits drive them. This seminar helped understand that connection between neuroscience and leadership."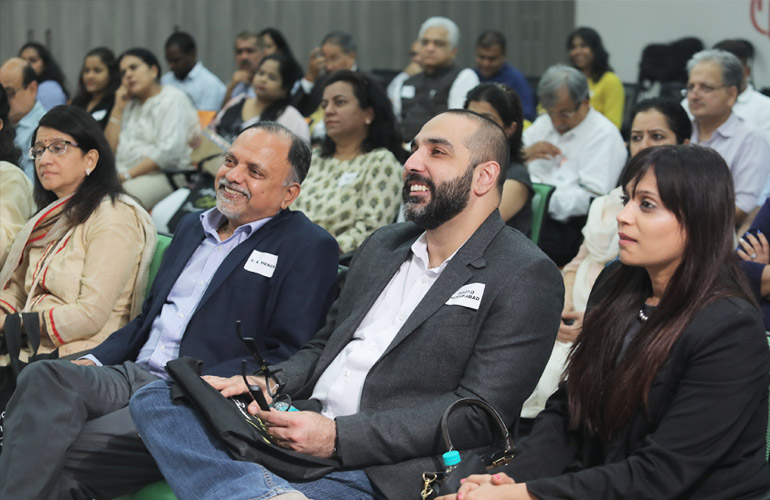 Senior leaders and business executives from leading companies attended the event
Expressing his thoughts on leadership, our guest Dr Mukesh Batra, Founder & Chairman Emeritus, Dr Batra's Group, shared, "Leadership which permeates at every level, right to the grass-root level, is true leadership. How do you make sure that happens? That's a challenge. One of the ways to do that is through constant communication and example. There's nothing better than exemplifying leadership. They say leaders are born, but I also believe that leaders are trained. Leaders are also circumstantial. Good leaders make ordinary people do extraordinary work."
Here are some more pictures from the event: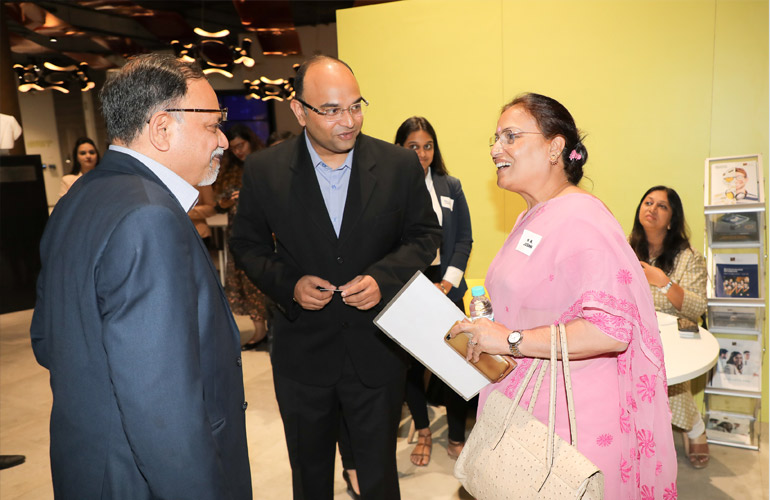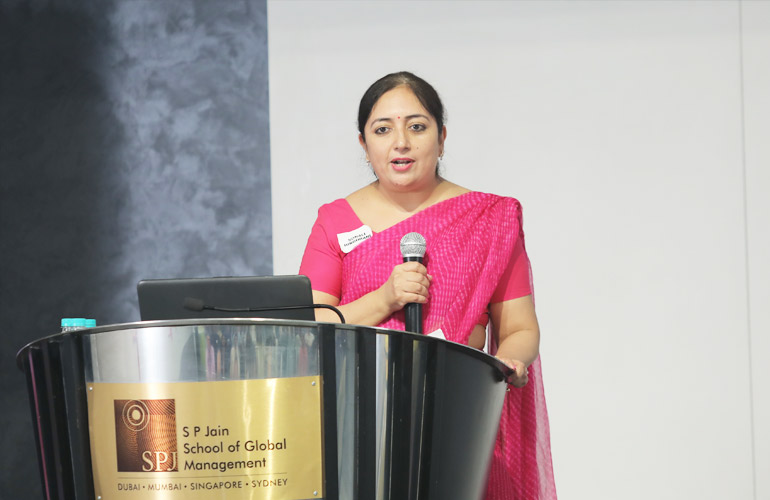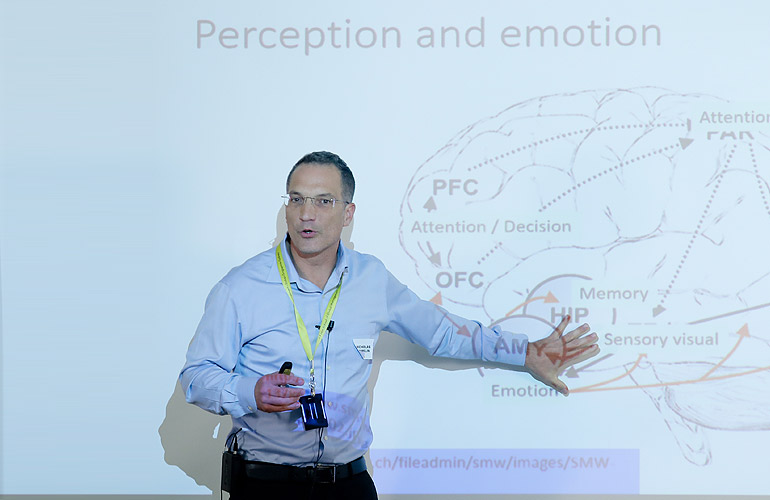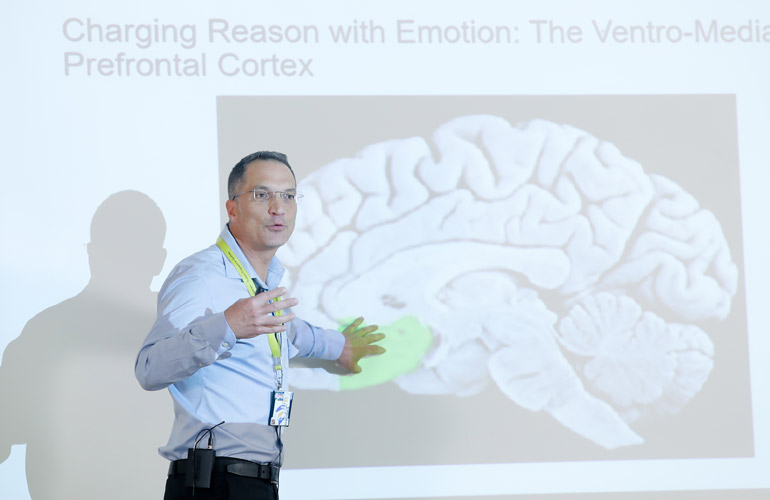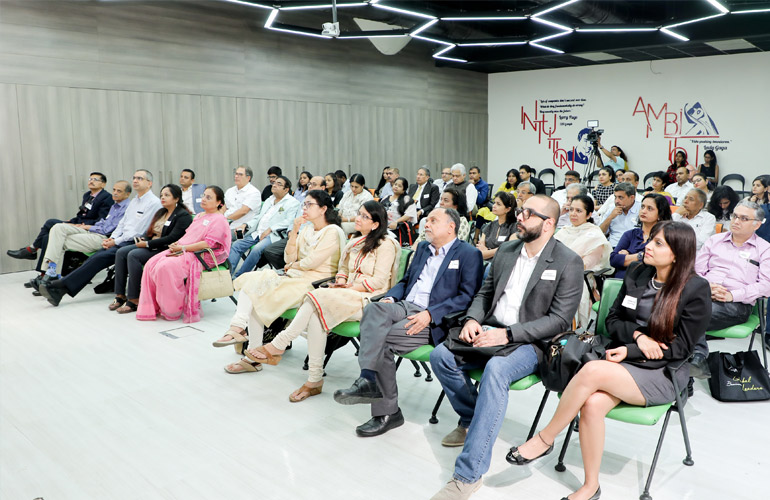 We are also pleased to share that our event has received coverage in education portals like Shiksha, India Education Diary and Easy Shiksha.