The Postgraduate students at SP Jain's Sydney campus recently had the opportunity to interact with Harish Palagummi, a highly successful tech entrepreneur who has set new standards for innovation. With around two decades of industry experience, Harish has been a seasoned advisor and strategist, wherein he has played key roles in large-scale organisational programs, developing early stage strategies that redesigned and disrupted various industry segments. Harish's new venture, Element 8, is an Australian firm, backed by $250 million.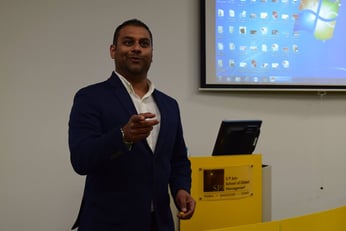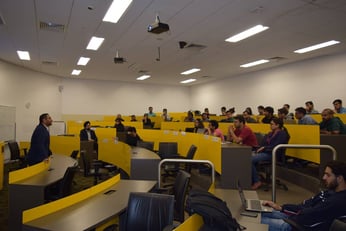 As a seasoned start-up mentor, Harish provided the students with vital insights into the world of being an entrepreneur from daily challenges like lack of personal family time to struggles in acquiring funding from the market.
Harish has served on varied global boards as an Advisor, where his focus has been on the provision of strategic business and technical advisory across start-ups (Life Sciences and Deep Technologies), corporate, and non-profit organisations. Through Element 8, he is now investing in recreating the world through collaborative creativity and imagination.