The SP Jain Students Club, titled M.A.D, that stands and dedicates itself to the rich forms of Music, Arts & Dance hosted their first event in the Dubai campus in line with the Chinese Lunar Year, Australian National Day and Indian Republic Day celebrations on 26th January 2017.
Calling it the 'Small Stage for Big Talent,' the event invited all undergraduate, postgraduate and staff for a special celebration with cultural presentations and performances followed by an Oriental dinner. The beauty of the event was the varied representation from the diverse & global student body – showcasing over 20 cultural stage acts from places like Japan, China, Vietnam, South Korea, Indonesia, Philippines, Myanmar and India.
The line-up included many students speaking of their countries, their cultures and how they traditionally celebrated their respective festivals back home. Singing, stand-up comedy, various cultural songs & dances as well as spot caricature made this event a memorable one. All in all, the evening was filled with patriotism, love and enthusiasm.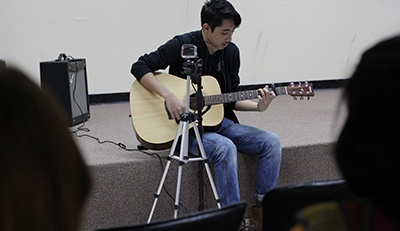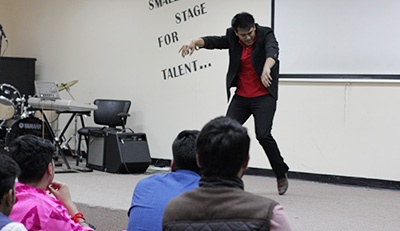 Testimonials:
With a blend of students coming from different courses & various nationalities, this day was filled with opportunities not only to educate ourselves with the different events from India, China & Australia and learn of the cultures they followed, but also to communicate with new students and create a network out of them. With a mix of both undergraduate and postgraduate students showcasing their talent on S P Jain's stage, the audience, including myself, thoroughly enjoyed watching the singing, dancing, & stand-up comedy performances, & it was so evident that each participant put in their all to share their cultural talent with their cohorts and moreover to make it a special and memorable one. Looking forward to attending and participating in more events by the MAD club!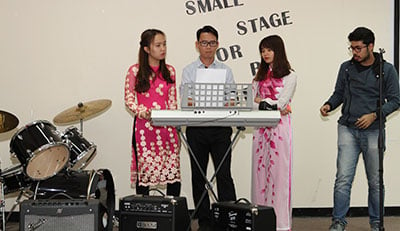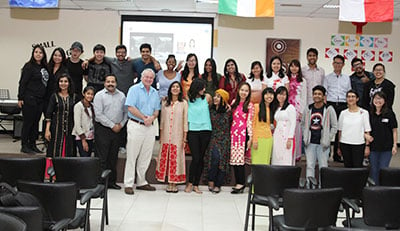 Enjoyed the event a lot. Well organised, great performances.
An event filled with joy and enthusiasm! It was an insightful event where we got to learn about various cultures, their music and belief. Looking forward for more events from the M.A.D club, SP Jain.
'Small stage, big talent' the adage made complete sense in the event organized by the MAD club. Cultural dances, singing performances, presentations and stand up comedy shows were a treat to the eyes. The exuberance was quite evident in the participants as well as the spectators. The beauty of the world lies in the diversity of its people. The event was culturally diverse where its beauty was prominent.
Creating an environment conducive for people to showcase their talents takes great efforts. And the organizing team had done that perfectly. With multicultural talents, students were respecting and learning from each other and this, I believe, takes global learning forward.

-GaneshPrasad Nagarajan (MGB, May'16)