'Everybody has their own definition of success. For some, it's reaching up the corporate ladder; for some, it's having a seat in the Boardroom; and for some, enjoying the perks of being a boss and to 'lead by example'. But, for me, it's to make a difference in the quality of my life. In Toastmasters, we came here with some objective and try hard to achieve it by giving speech, evaluating speech, or by participating in table topics.' - TM Parmita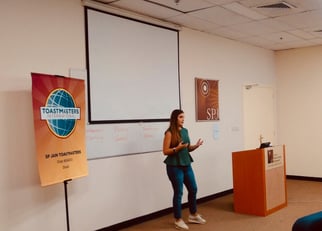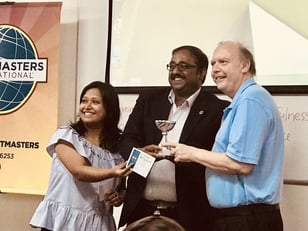 The 16th meeting of SPJ Toastmasters Club was held on Saturday, 11 November. The meeting was a 'brim-full-cup' of learning with a fun-filled atmosphere, combined with a wonderful message 'Rise and Shine' by the guest Toastmaster from Lebanon, TM Rasha. There were four project speeches and an interesting educational session by veteran Toastmaster TM Amjad Ali, describing the importance of effective feedback, giving some important tips on good evaluations.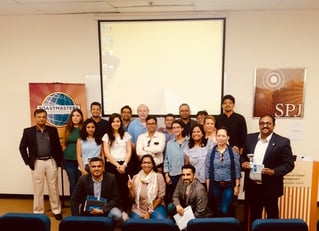 The students enjoyed the meeting and showed tremendous passion and enthusiasm while taking away valuable messages to implement in their lives. Dean Gary attended the meeting to motivate the group as usual, and explained how SPJ Toastmasters Club has been a part of his vision for student Career Acceleration and Transformation.