On 29th November 2018, SP Jain School of Global Management's Master of Global Business (MGB) students specialising in Global Logistics and Supply Chain Management, with an innate interest to learn about the UAE's port operations, visited Jebel Ali Port – the world's ninth busiest port, the largest man-made harbour and the biggest and, by far, the busiest port in the Middle East.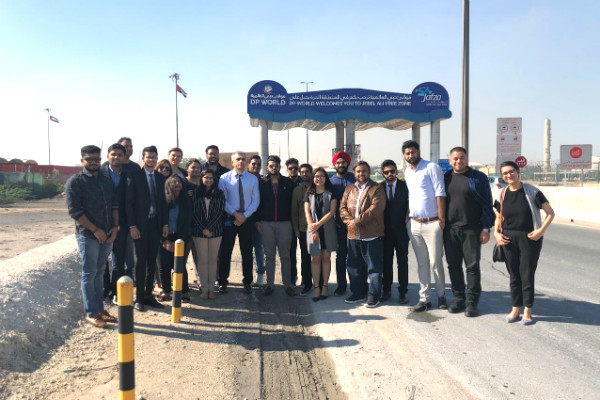 The Jebel Ali Port, operated by DP World UAE Region, is the largest marine terminal in the Middle East and the flagship facility of DP World's portfolio of over 65 marine terminals across six continents. A big reason for the shipping terminal's success is that it's located inside the Jebel Ali Free Zone, also known as JAFZA. Spread over 57 square kilometres, JAFZA is the world's largest economic free zone and contributes around 25% of Dubai's GDP.
Strategically located in Dubai, the Jebel Ali Port is at the crossroads of a region providing market access to over 3 billion people. As an integrated multi-modal hub offering sea, air and land connectivity, complemented by extensive logistics facilities, Jebel Ali Port plays a vital role in the UAE economy. It is a premier gateway for over 90 weekly services connecting more than 140 ports worldwide. The expansions currently underway at the Port in line with Expo 2020 seem exciting.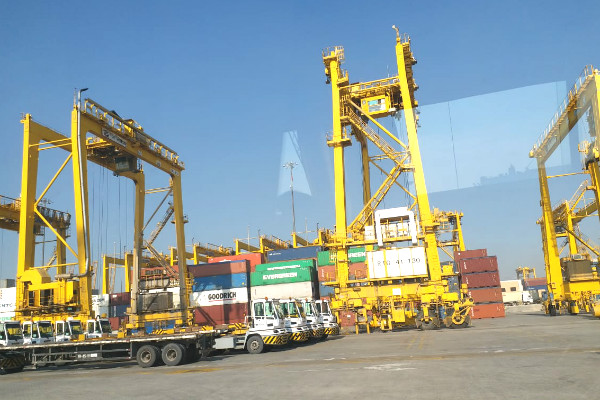 "This was my first visit to a port which handles maritime activities and in such a large scale. It is a huge port, handled efficiently and with very tight security. Dubai's maritime activities are one of the significant reasons for its rise, development and money. Due to its prime location connecting west and east and grabbing this opportunity and adopting strategic free zone policies (JAFZA) by the rulers of Dubai made this ambitious, costly and visionary project successful," said Angad Shah, MGB student pursuing Term 1 of the tri-city postgraduate program at SP Jain's Dubai campus.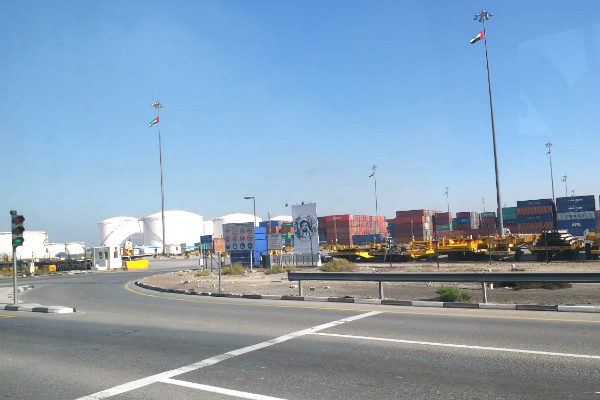 "Dubai being a land of possibilities – it is absolutely wonderful to witness a man-made harbour that is placed in the top 10 in the world. It was a good learning experience to understand the strategic position, tour and interact with DP World to understand the scale of operations and the role it plays in UAE's economy," said Mai, MGB student specialising in Global Logistics and Supply Chain Management.