On 19 August 2017, SP Jain's Postgraduate students experienced a truly local cultural experience – a Rugby match between the champions at Sydney Olympic Park! The world champions, New Zealand's All Blacks, were coming to play Australia's national team, the Wallabies.
Starting the day with a delicious Barbecue and warm-up drinks organised by John Miles (Head of Campus – Sydney) who is a New Zealander (or Kiwi) himself and Bill Kospeta (Accommodation & Facilities Manager), the day was beyond memorable for all the students and staff involved.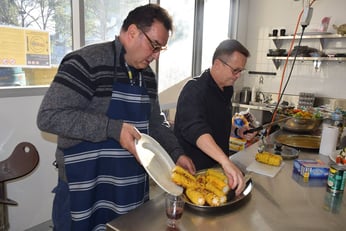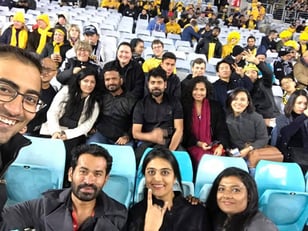 This warmed up students for a spectacle at the park. The game was spine-tingling, with a final score of 54-34. All those who attended the game loved it!
"Just wanted to say that we had an absolute blast on matchday and in general in our entire trip here at Sydney. Thanks for making the trip memorable." - Kabir Mandrekar, Student, GMBA 2018.