Dr. Nicolas Hamelin, Associate Professor of Marketing and Neuroscience Lab Director at SP Jain School of Global Management, gave a seminar at the AUCA School of Entrepreneurship and Business Administration (SEBA) on 6th March 2019.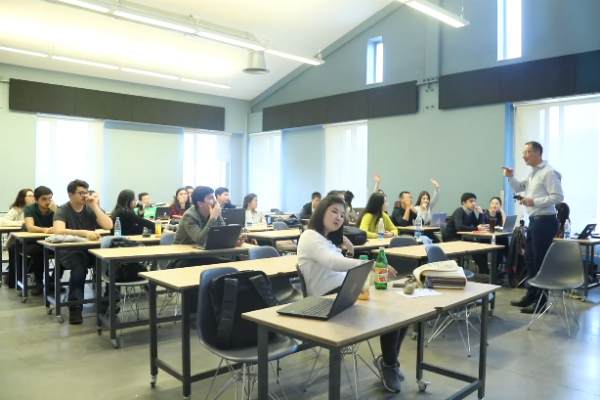 Picture courtesy: A still from Dr. Nicolas Hamelin's video on MBA AUCA Facebook page
Addressing the students of Bachelor and Master degrees, he spoke about the importance of neuroscience in studies of digital marketing and demonstrated how censor gadgets are applied to understand consumer behaviour.
He also explained why neuroscience and digital marketing are so interconnected. He shared his thoughts on how the rapid development of Artificial Intelligence (AI) and other technologies will affect digital marketing in the future.
You can watch Dr. Hamelin share his insights here.