We are thrilled to share that SP Jain School of Global Management's world #12 ranking in the Forbes list of the best international 1-year MBA programs has been featured in several leading media publications around the world including The Times of India, ET Panache, Hindustan Times, Hindu Business Line, Mid-Day, The Week, Business Today, Business Insider Singapore and Yahoo Finance.
SP Jain Global's flagship Global MBA program climbed four places to be ranked #12 in the world by Forbes, ahead of Hong Kong University, HEC Montreal, Erasmus (Rotterdam), Cass and Hult.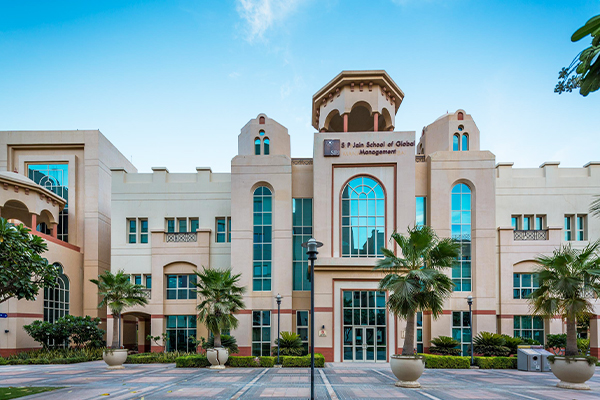 SP Jain School of Global Management's Dubai Campus
Forbes' biennial ranking of the world's best 1-year and 2-year international MBA programs is based solely on the return on investment achieved by business school graduates. This year, the Forbes ranking compared the earnings of the Class of 2014 in their first five years post-MBA. SP Jain Global's Class of 2014 reported a net gain of USD 61,300, even higher than the 2-year MBA programs of NYU, USC, Georgia Tech, UNSW Business School, Schulich School of Business, Penn State and other top international business schools.
We are honoured that our achievement has been recognised on diverse platforms globally – from reputed newspapers and online media to finance and education portals – with a readership of students, professionals, senior leaders, industry experts and more. Our latest Forbes ranking has been featured in publications like:
Mid-Day (Published in Mumbai, Delhi, Pune, Bengaluru, Chennai and Nashik)
Taiwan News
The Forbes MBA rankings, along with Financial Times and The Economist, are among the most prestigious MBA rankings in the world, and SP Jain Global is the youngest business school in the world to get all three.