The Bachelor of Data Science (BDS) program offered by SP Jain School of Global Management has been ranked #1 for the second consecutive year in Analytics India Magazine's (AIM) annual rankings of the top undergraduate data science programs in India for 2021.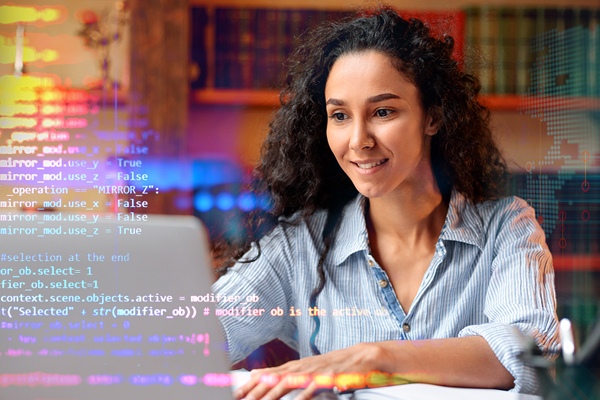 (Representational Image)
AIM, India's foremost data analytics publication, has been coming out with academic rankings for the last eight years and introduced the undergraduate ranking last year. This year's ranking has been calculated from scores across five parameters – Certification Value, Return on Investment, Program Success, Teaching & Curriculum, and Student Engagement. SP Jain has earned the highest score in Certification Value and Return on Investment and the second-highest score in Teaching & Curriculum.
According to the AIM Ranking 2021 analysis, "The Bachelor in Data Science offered by SP Jain School of Global Management tops the undergraduate programme list with a score of 0.76. It performs comparatively well across all the sub-indices. It is a full-time course taught live on campus. SP Jain is also a highly regarded university by all the recruiters. This gives it the highest score of 0.98 in the Certification Value sub-index."
The BDS at SP Jain is a 3-year multi-city undergraduate program that aims to prepare the next generation of innovative data scientists and analysts. The program is accredited by the Australian Government's Tertiary Education Quality and Standards Agency (TEQSA). Students can opt to study in Mumbai (Year 1) and Sydney (Years 2 and 3) or complete all three years of the program in Sydney. Upon graduation, students may get the opportunity to live and work in Australia by applying for a Post Study Work Visa (for more information on this, please visit the Australian Government's Department of Home Affairs website).
Students learn the most cutting-edge skills needed to manage, distil, and interpret data for industries – from finance and healthcare to marketing and advertising. With an emphasis on extracting meaning from data, this program is designed to prepare students for careers in a wide array of industries as well as for master's programs in data science.
The program's rigorous curriculum, combined with hands-on training through capstone projects, workshops and internships, helps students build industry-relevant skills. In the past, students have secured internships and research opportunities at Johnson & Johnson (Australia), AI Australia, IIT Bombay (India), Adaptive Investments (USA), University of Massachusetts Boston (USA), VPBank (Vietnam) and Faethm AI (Australia), among others.
The inaugural cohort of SP Jain's BDS program has had excellent placement outcomes, with the top employment locations being Australia and India. Macquarie, Mindfields, Nexon Asia Pacific, Simpply, Suncorp, Brillio, eClerx, Here Technologies, Kearney and Wolters Kluwer have been some of the leading recruiters. Some students have been accepted to master's programs in prestigious universities in Australia and the USA, including UNSW, UTS, Columbia University, Rutgers and the University of Chicago. (Read more)
Admissions are open for the BDS program. For more information on the program and admission requirements, please click here.