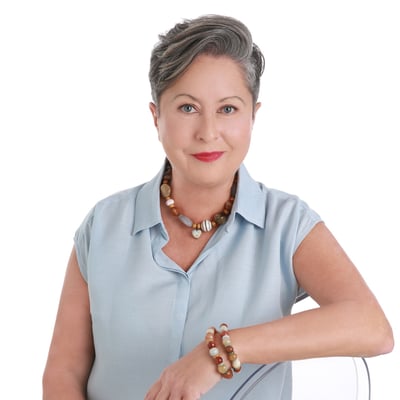 Chair, Future of Education Think Tank & Tinker Lab
Director, i2i – The Innovation & Insights Center
Head, GMBA-Consulting Management
Education
Doctorate in Business Administration, Harvard Business School, USA, 1996
Certified Public Accountant (CPA), ICPA, 1988
Certified Management Accountant (CMA), ICMA, 1989
Bachelor of Science (Accounting), University of Missouri – Columbia, 1986
Subject Taught/ Student Project Mentor
Design Thinking – Immersion
GMBA – Consulting Management Industry-Research Mentorship:

Radical Innovation & Disruption
Design Thinking (projects include Employee Experience & Sustainability Management)
Digital Transformation & Robotic Process Automation
Knowledge Management & "Sensemaking"
Emotional Intelligence, Employee Engagement, & Control
Legacy-System Decisions
Risk Management
Financial Services (projects include Consumer Psychology & Pricing Decisions and Operational Excellence)
Oil & Gas Fracking Technology

DBA Mentorship:

Fusion: Lateral Innovation in Organisations
Design Thinking in Education
Social Media Marketing
Design Thinking in Online Services
Academic experience
Taught at INSEAD, Harvard, Asian Institute of Management, National University of Singapore and for MNCs, both privately and with Singapore Management University.
Consulting experience
Co-Principal of MMA Consulting & MMA Family Office
Serial Entrepreneur, multi-industry across three continents
Executive Director, Chair, and Co-Founder of The Tiger Center, a groundbreaking social enterprise in central India.
Director & Strategist – Scient (now part of Razorfish)
Accenture IT practice (Washington, DC) & Strategy Practice (Singapore/Asia)
High-Impact Innovation - deGruyter multi-media book (in process)

Fusion multimedia series (medium.com, youtube, soundcloud) – 565k social media impressions, 78k video views, 54k+ article views & clicks

We are in the early days of a renaissance of innovation, fueled by IT, communications, and globalization. As we've seen in past eras of creative productivity, fertile ground for high-value innovation lies in the spaces between domains of industry, country, fields, functions, social class, and more. To explore these areas and create ground-breaking advances, we need to know how to create across domains and combine disparate ideas in unique ways that create value.

This research investigates a phenomenon we call Fusion. In science, the fusion of two nuclei into a new, combined nucleus releases a massive amount of energy (nuclear fusion). Likewise, a Fusion in business, technology, and the arts can release a massive amount of value and create whole new fields, industries, and capabilities. The conditions and processes of this Fusion is what we're studying, along with the value (the energy) released into the world.

Thirty "Fusioneers" are being profiled and their common threads and themes are being uncovered. They include a nun, a billionaire, an inventor, an artist, a scientist, an entrepreneur, and more -- men, women, young, old, from a variety of countries in a variety of fields. They come from companies like Nokia, 3M, Nike, and create their own.

One created the ringtone (along with the first deal between the music and mobile phone industries). One created an advanced-material cancer-med device using a design from the pocket watch. One recognized a pattern in people from quantum chemistry, began modelling social systems (useful for big data, eCommerce, etc.), and created what CIO Magazine called one of the 100 most innovative firms in the world. Another expanded her 800-student school with new social and educational programs that reached 450,000 of the world's poorest and schoolless.

By understanding how and why they combine ideas in unusual ways to create new value, perhaps more people will do the same, especially in this age of global connectivity, crowdsourcing, outsourcing, and start-up ecosystems. Individuals can make a difference like never before. Understanding Fusion may also form the basis of new team processes and company systems. Perhaps teams and organizations will create new value like never before.

For now, stay tuned for new insights into innovation, and get ready to create.

Fusion: World-Class Innovation by Creating the Unexpected (book in process)

"Fusion - Cross Domain Research On Cross Domain Innovation" Proceedings of The 2nd UUM Qualitative Research Conference (QRC), 2016

"Fusion: How World-Class Innovators Create the Unexpected" Harvard Business Review (proposal)

"What Do Harvard, Calcutta Slums, Fundamentalists, and Mouse Designers Have in Common? Reaching Out to Educate the World" Harvard Education Review (submitted)

"Chaos, Fusion, & Design Thinking" Career360

"When Robots Take My Job" Career360

A Week in Kanha: Tigers & Others in India, The Tiger Center, 2009

Tigers in the Living Forest: Wildlife of Kanha, India, The Tiger Center, 2009

Sharks in the Living Seas: Wildlife of Our World's Oceans, The Tiger Center, 2009

"Building Competitive Advantage in the Knowledge eConomy", Knowledge Management and Business Model Innovation. Yogesh Malhotra (ed). Hershey, PA: Idea Group Publishing, 2001.

White paper: Mapping & Mining Your Core Competence: The Knowledge Matrix. Andersen Consulting, 1999.

White paper: Putting Strategy into Risk Management. Andersen Consulting, 1999.

For discussion series: Managing Risk Strategically: The Case for a Chief Risk Officer. Andersen Consulting, 1999.

Corporate Risk Management: A Strategic And Operational Approach. Asian Institute of Management, JBF Banking Centre Working Paper Series, 1999.

"Managing Successful International Business Relationships." The Asian Manager, January 1999.

"Managing eTeams." The Asian Manager, January 1998.

Report: GlobeWork: Managing in the New "Wired" World. Praxis R&C, 1997.

"Global Collaboration: A Proposed Framework for Forging Cooperative Relationships." The Organizational Dimensions of Global Change. Academy of Management, 1995.
Memberships
Board Memberships:

Social Capital Institute
SPJain Academic Board
iCube Consortium Pte. Ltd.
Center of Excellence for Happiness
Albatross Foundation
Create2Donate
Media Appearances & Coverage
Speaker at venues such as CNBC, Bloomberg, TEDx, YPO/WPO, Channel News Asia, MIT Technology Review, INK, TiE, corporate events, and conferences, internationally. Topics include lateral-innovation research (Fusion), design thinking, disruption, eBusiness, globalization, and more.