SP Jain School of Global Management is delighted to announce the winners of the President's Faculty Excellence Awards for the year 2021-22. The selection panel consisted of the Chair of the Board of Directors, the Chair of the Academic Board and the Vice President – Academic. Please join us in congratulating the winners!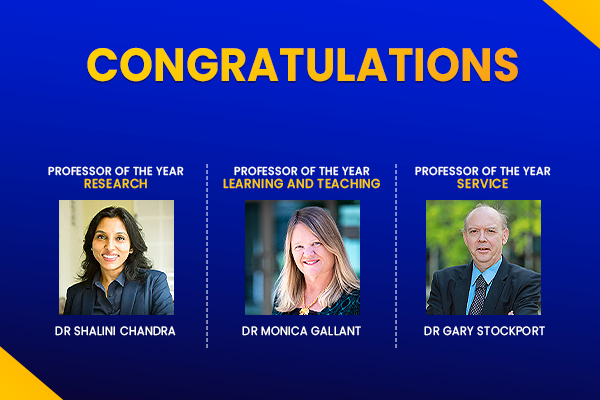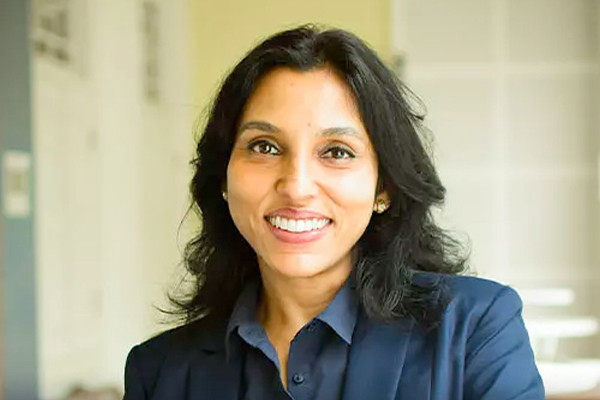 Professor of the Year – Research
DR SHALINI CHANDRA
(Associate Professor – Information Technology, SP Jain)


Dr Shalini Chandra has been recognised for her quality publications that bring credibility and standing to our research efforts.
She has published in five of the eight top (A*) journals in the field of information systems. Two of these five publications are on the Financial Times' list.
She also presents papers at the top management conference (Academy of Management) and is Associate Editor of EJIS (in the basket of the eight top information systems journals).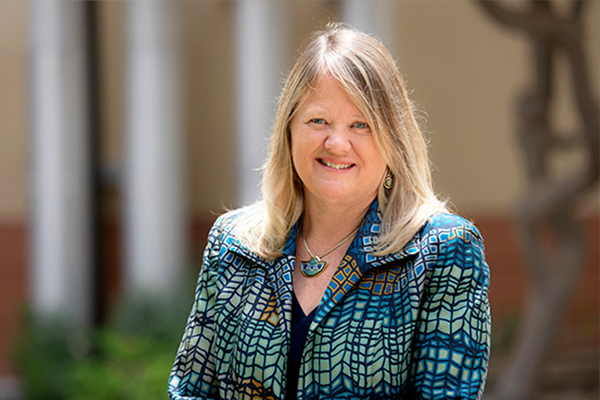 Professor of the Year – Learning and Teaching
DR MONICA GALLANT
(Associate Professor – Accounting and Assistant Dean – Executive MBA (Dubai On-campus and Middle East Online), SP Jain)
Dr Monica Gallant has taught in all the major business programs: Undergraduate Programs, Master of Global Business, Global MBA and Executive MBA. In 2021-22, across all these programs, she achieved an average student feedback score of above 9.
Dr Gallant adapted her teaching style to suit the needs of the different student groups. She used innovative techniques to motivate and engage the various cohorts. These include self-paced quizzes, pre-learning videos, extra support tutorials, review quizzes on Kahoot, and poster projects.
She has been recognised for her strong focus on teaching quality and her thoughtful approach to learning delivery and student engagement.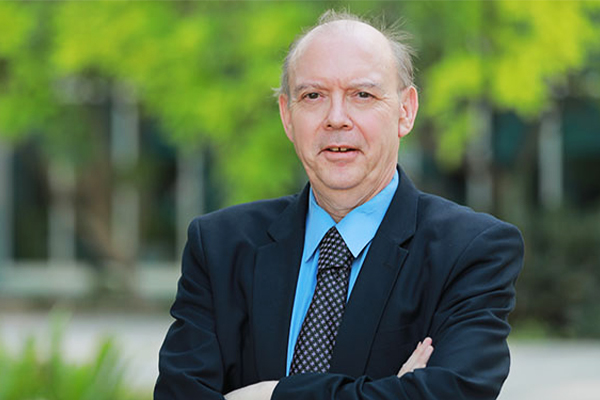 Professor of the Year – Service
DR GARY STOCKPORT
(Professor – Strategy, Dean – Executive MBA and Chair – Examinations Board, SP Jain)

Dr Gary Stockport has demonstrated a sustained high-service performance, particularly in the context of the fast growth of the Executive MBA program. He started 54 new cohorts over six years. In 2020, he spearheaded the development of a new curriculum that proved appealing to students. Besides the growth of EMBA, Dr Stockport's contributions in other areas of the School have also been meaningful.
We are proud of our faculty's accomplishments and congratulate them for leading in innovation, research and academic excellence.